Classes forming now!

Get Started Today!
Kids Karate
Colleyville Kenpo Karate are The Bully Experts which means we are certified in an anti-bullying program developed by Verbal Defense & Influence, and are dedicated to helping families learn how to protect children from bullies, build healthy relationships, and feel safer in all situations.
Learn More

»
Krav Maga
Colleyville Kenpo Karate's Krav Maga classes are based on simple principles and instinctive movements which allow even the most unskilled student to learn and apply the techniques quickly and effectively.
Learn More

»
Adult Kenpo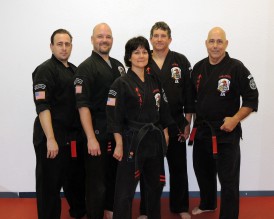 Unlike ordinary martial arts program that offer little to no self-defense training, American Kenpo IS self-defense. Don't settle for some watered down weekend program. No one can teach you real, practical, effective self-defense like the staff at Colleyville Kenpo Karate.
Learn More

»
Experience the Best Karate School In Colleyville and Grapevine!
See results in no time! We are conveniently located near Fort Worth, Euless, Bedford, Hurst, North Richland Hill, Keller, Southlake, Grapevine, or Colleyville, Texas. If you want to get in shape and learn real Kids Karate, Krav Maga and Adult Kenpo then Colleyville Kenpo Karate is the perfect place for you!